HS Volleyball Tournament @ Hartington, Saturday, Oct. 9th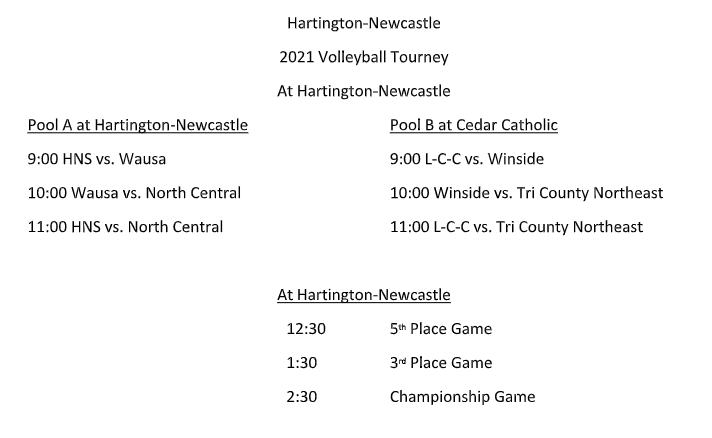 West Holt JH VB Tournament Brackets for Saturday, Oct. 9th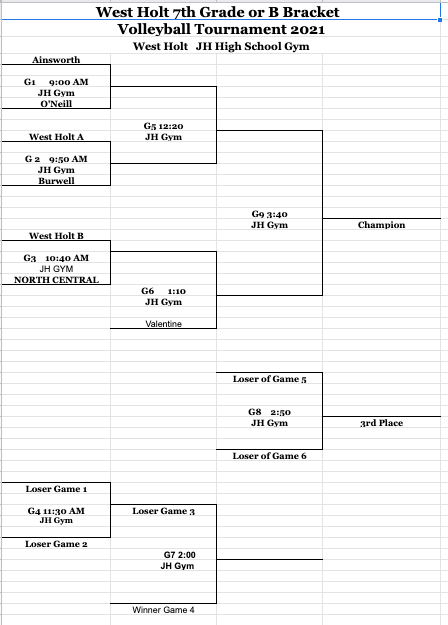 Order of games for tonight's matches at Ainsworth Game 1: Stuart vs. Ainsworth Game 2: North Central vs. Stuart Game 3: Ainsworth vs. North Central Games will be played consecutively, not on a time schedule Live Stream
https://youtu.be/aoswmjp24sA
Each year our coaches dedicate countless hours of their time to our athletes. Through your purchase of NC Knight apparel from X-Grain we hope to raise enough money to provide our coaches with NC Knights polos or 1/4 zips to show them our appreciation and support.
https://stores.inksoft.com/WS60187/shop/home

BGS 5th grade Knight's Football Team are showing their game faces to support our Varsity Football Players. Go, Knights!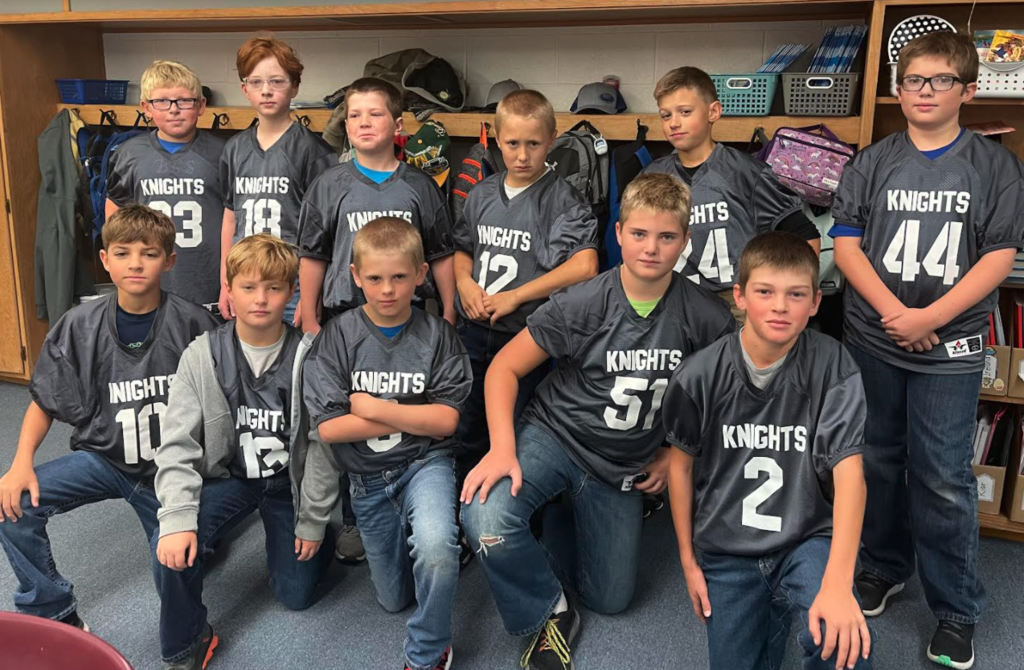 October 5th Volleyball Ainsworth Triangular information: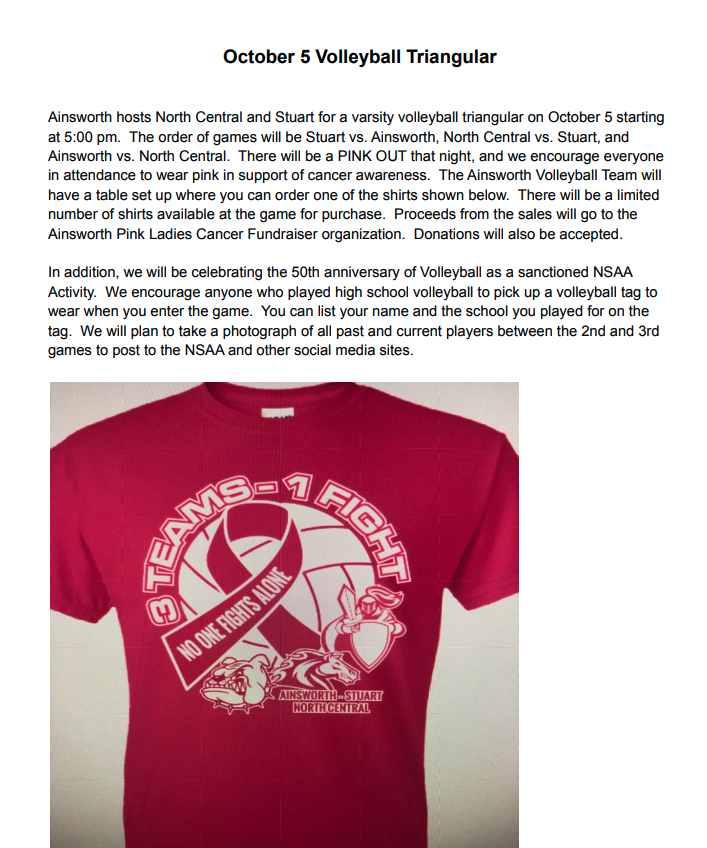 Today's Cross Country Meet @ West Holt has been postponed due to weather. We will update rescheduled meet information as we get it.
BGS Running Club will be held the next 2 Mondays! (Oct. 4th & 11th)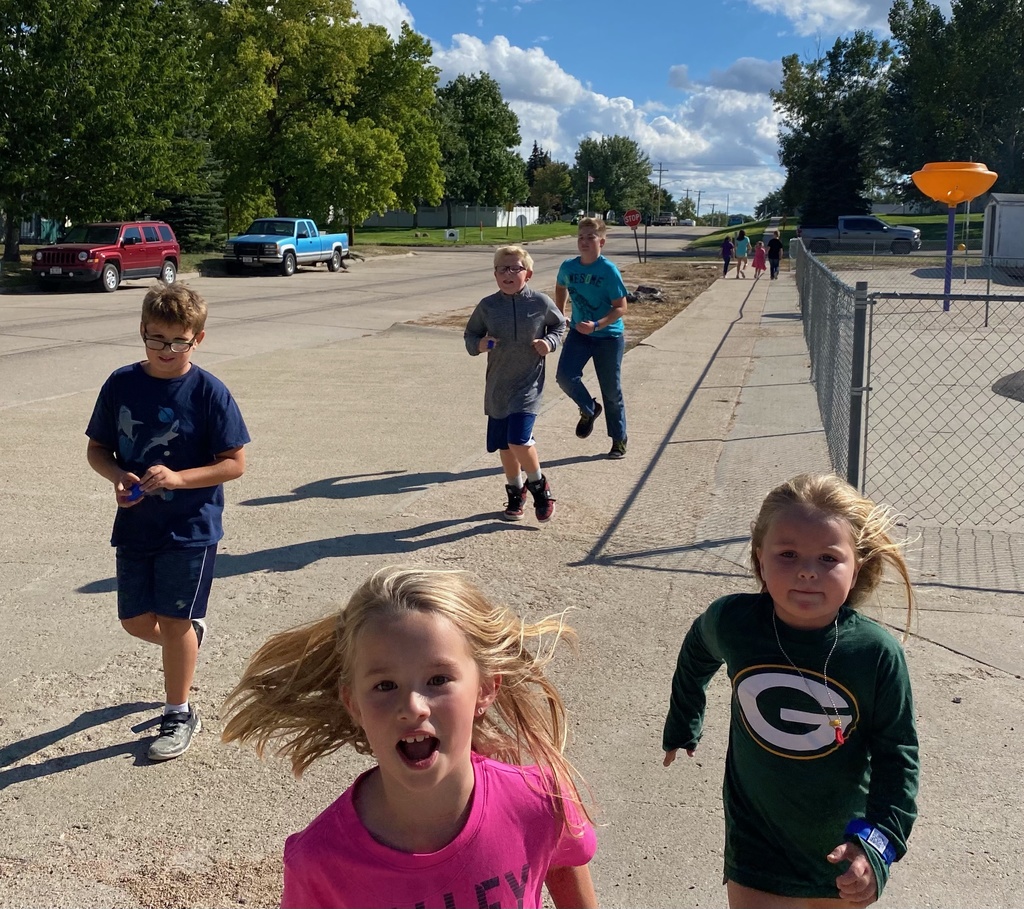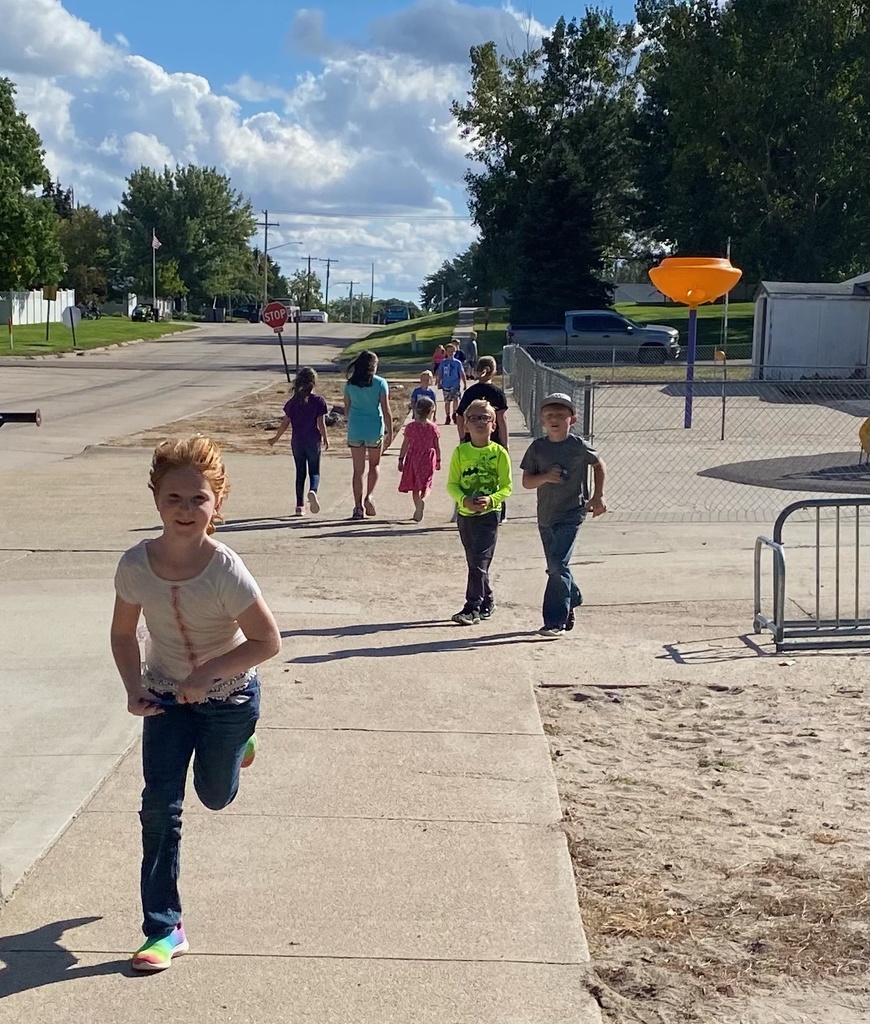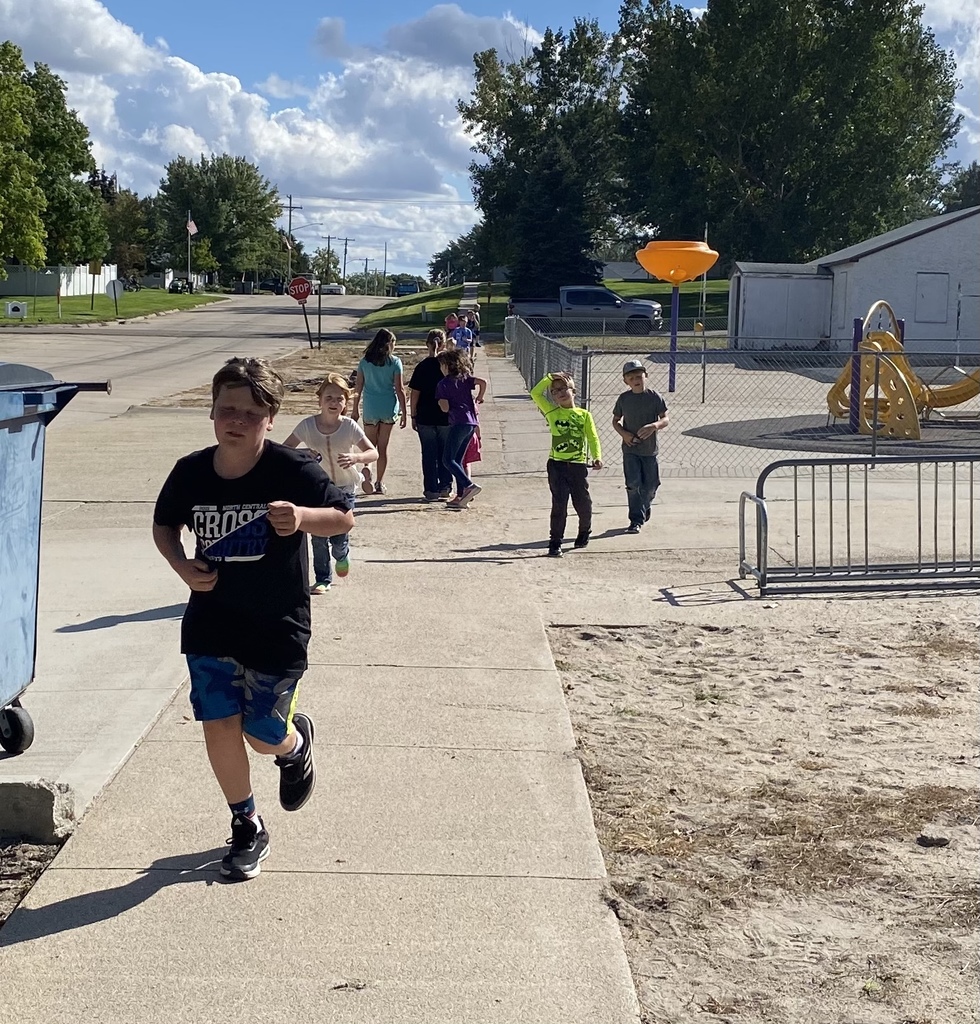 Photo packets are due tomorrow, Wednesday Sept.29th; even if you don't want to order pictures please return the proof sheet.

Rock County High School has a known positive case of COVID. At this time, all that is required of students and staff is to self-monitor for symptoms. If your child is sick, please keep them home and notify the school.
The JV Football game with Boyd County, tomorrow, Monday, Sept 27 has been cancelled.

Bassett Grade School has one positive COVID case. At this time, self monitoring while at school is all that is required of the remaining staff and students. If your child becomes symptomatic, please check with the school or health department for further instructions.
Please return the photo packages by Wednesday the 29th of September, even if you don't wish to purchase photos.
The Cross Country meet tomorrow at Ord is for the JH Cross Country team only. Sorry for any confusion that my activities calendar may have created. Mrs. Fischer
Sophomore or Junior students who are interested in purchasing a class ring please come to the office for information, orders are due Tuesday September 28th.