Rock County FFA will be hosting a blood drive at the high school on November 1st! If you would like to sign up to donate you can use this link, sign up through the Red Cross app, or email
[email protected]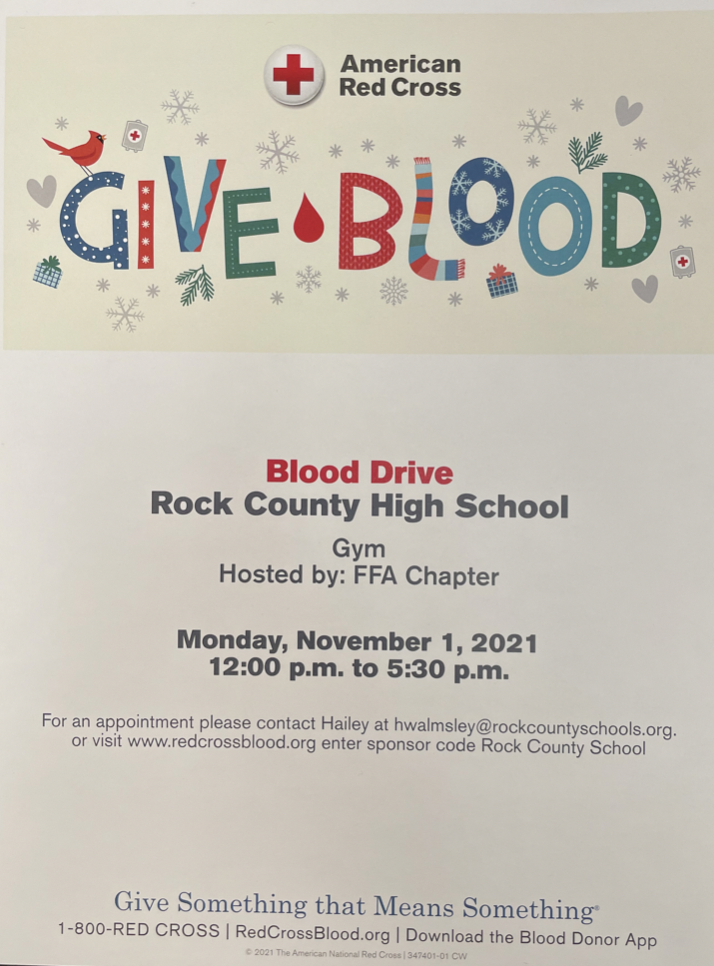 JH Girls Basketball and JH Wrestling will start on Monday, Oct. 25th. JH Girls Basketball will be at Rock County. JH Wrestling will be at Keya Paha County.
BGS Running Club will be on Thursday, October 21st this week from 3:30-4:30! 🎃We will do another Pumpkin/Apple Run (5K)!🍎
District Cross Country results - we are STATE BOUND! North Central Girls team: Daisy Frick - Senior Riley Teel - Senior Mariah Ost - Junior Keira Taylor - Sophomore Maddie Corkle - Freshman Boys individual State runners: Raden Orton - Junior Mason Hagan - Sophomore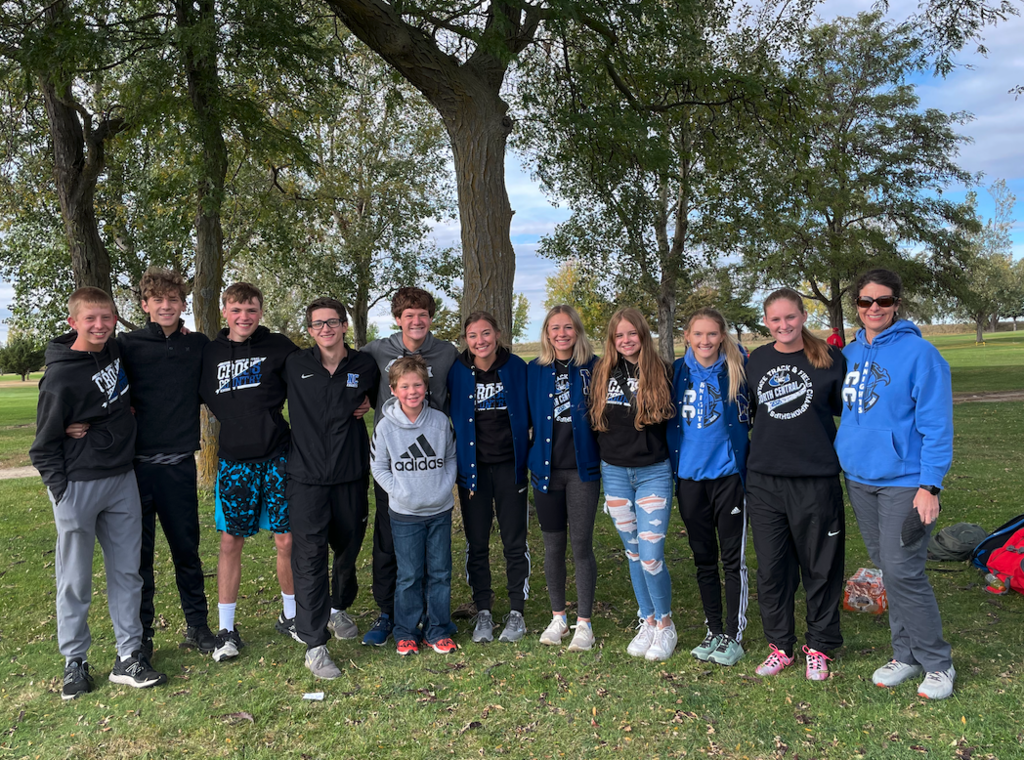 Just a reminder about tonight! Volleyball Parent's Night will be between the JV and Varsity matches. Football Parent's Night will be at 6:45PM. Game Times: Volleyball - C-Team - 4:00PM, JV and Varsity Matches to follow. Football Game - 7:00PM
The 9th grade Geography class had a couple individuals from the community visit, one being a RCPS School Board Member; they gave a presentation over the Everglades of Florida.
BGS Parents please remember to schedule a Parent Teacher Conference for Thursday, October 14th from 8:00-3:40. An email was sent out last week for signup. If you didn't receive please call the office to schedule. There are still times available. While you are here check out the fall decorations that several classes have done in the hallways!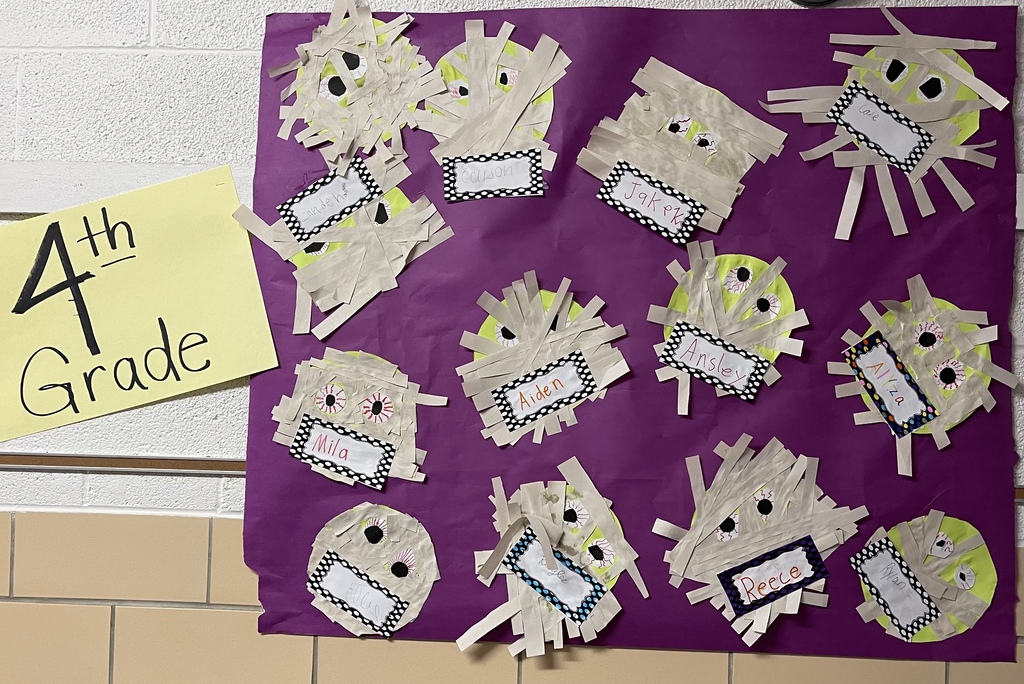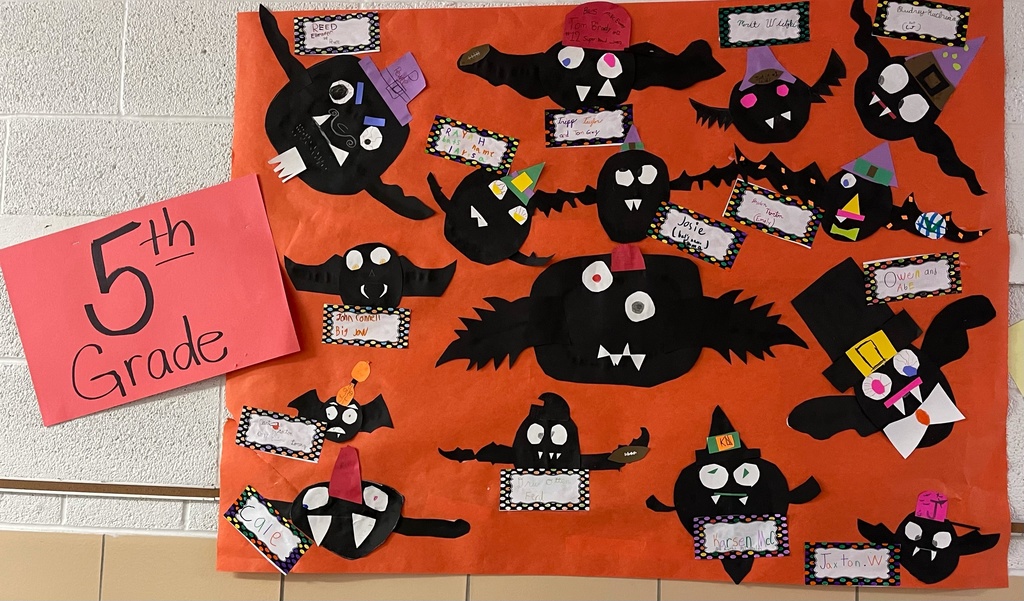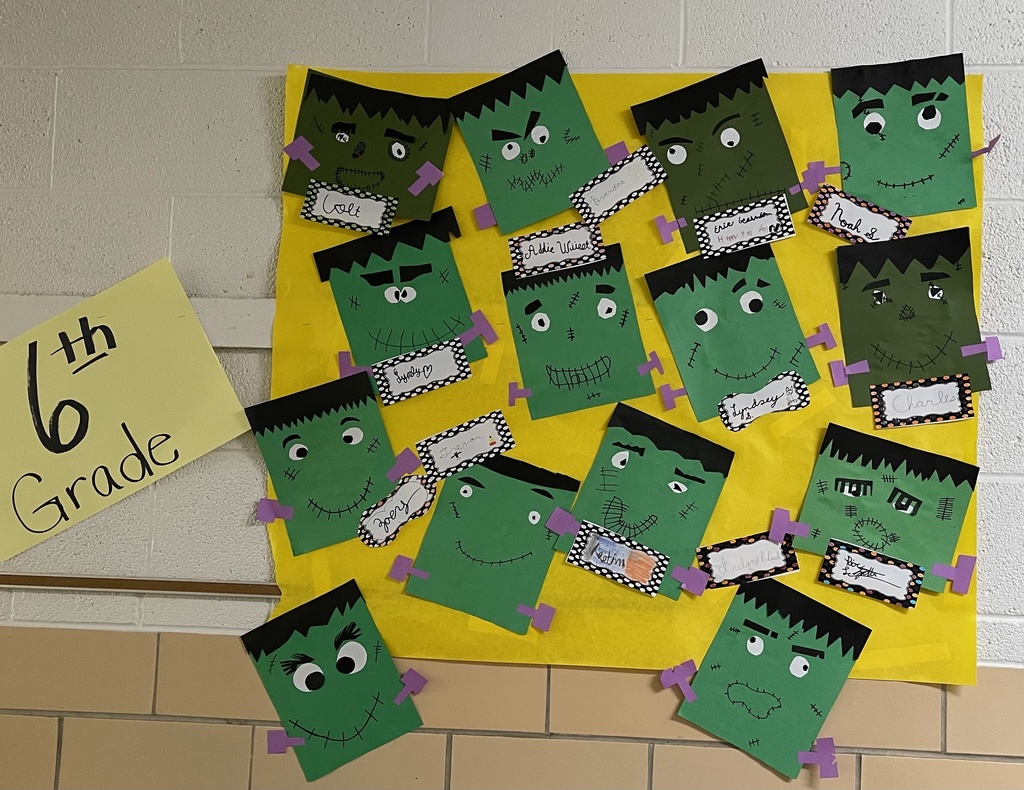 Tonight's volleyball game can be seen here. striv.tv/boyd-county
NVC Volleyball Tournament Bracket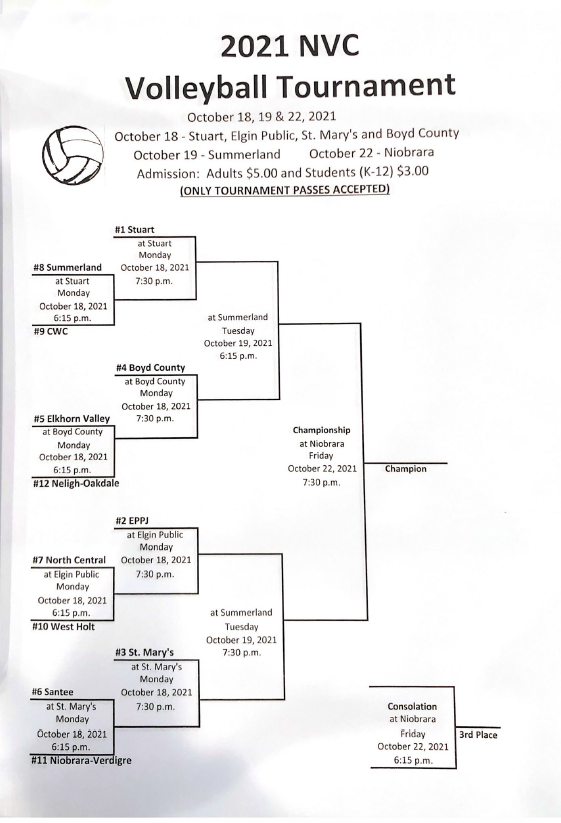 RCHS Parent/Teacher Conferences: October 14th between 8-330pm. If you cannot make it during these times please contact the teachers you want to meet with to schedule another time. Thank You!
8th Grade colonies...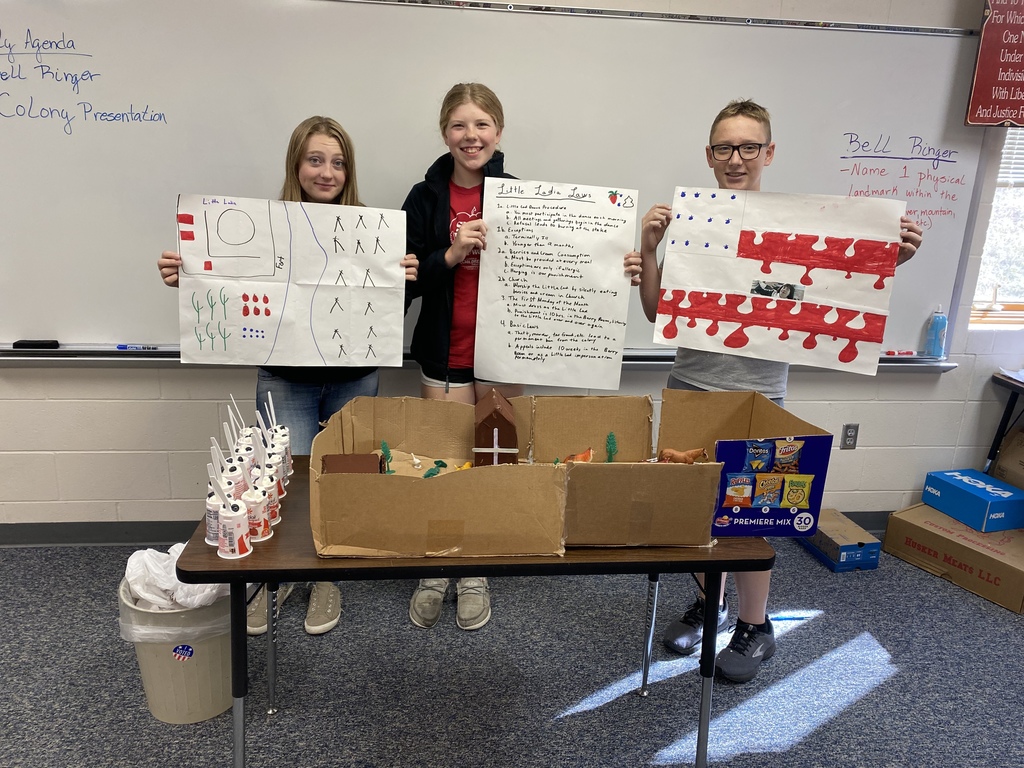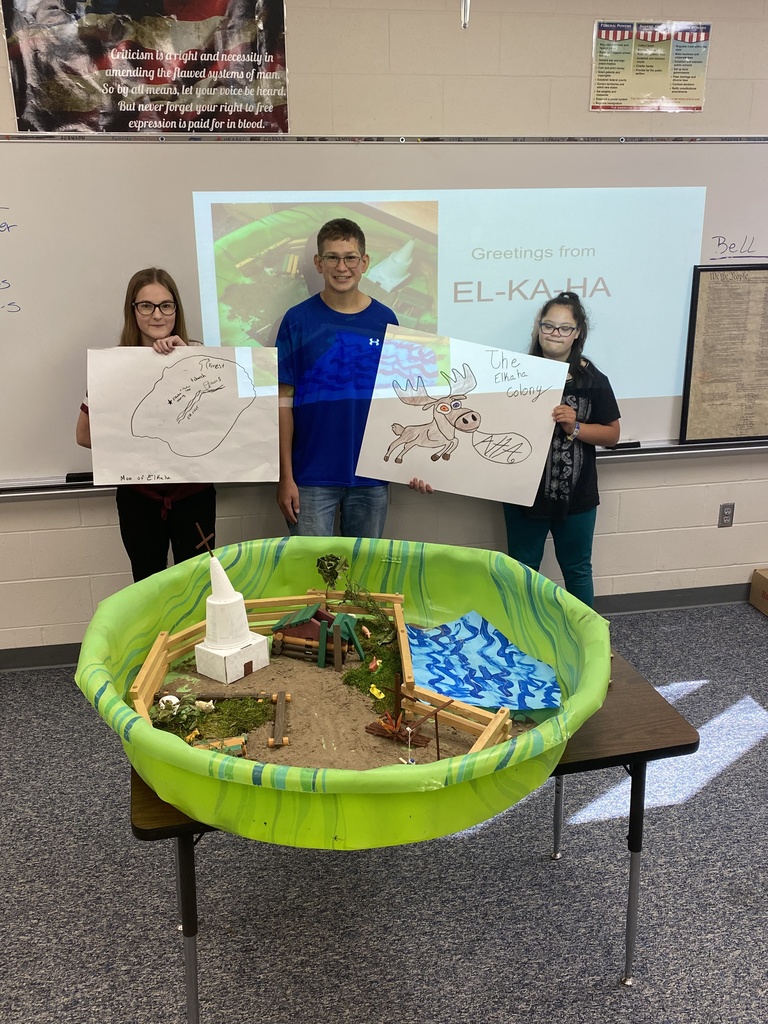 The 8th Grade American History class created their own 1600's English Colonies...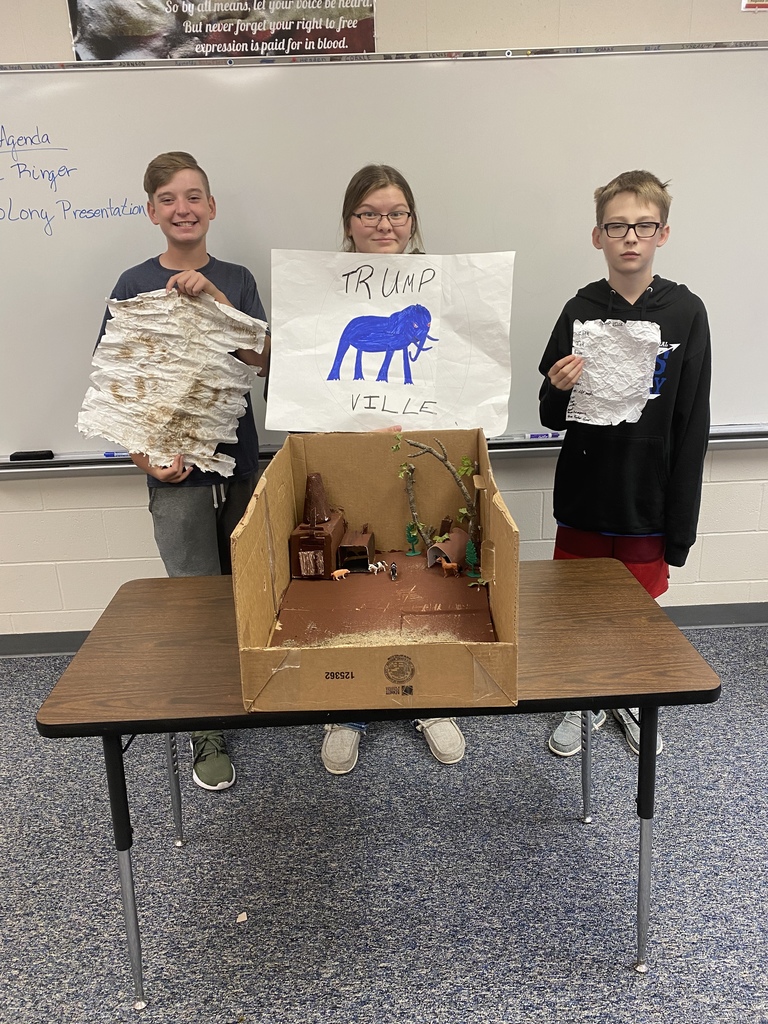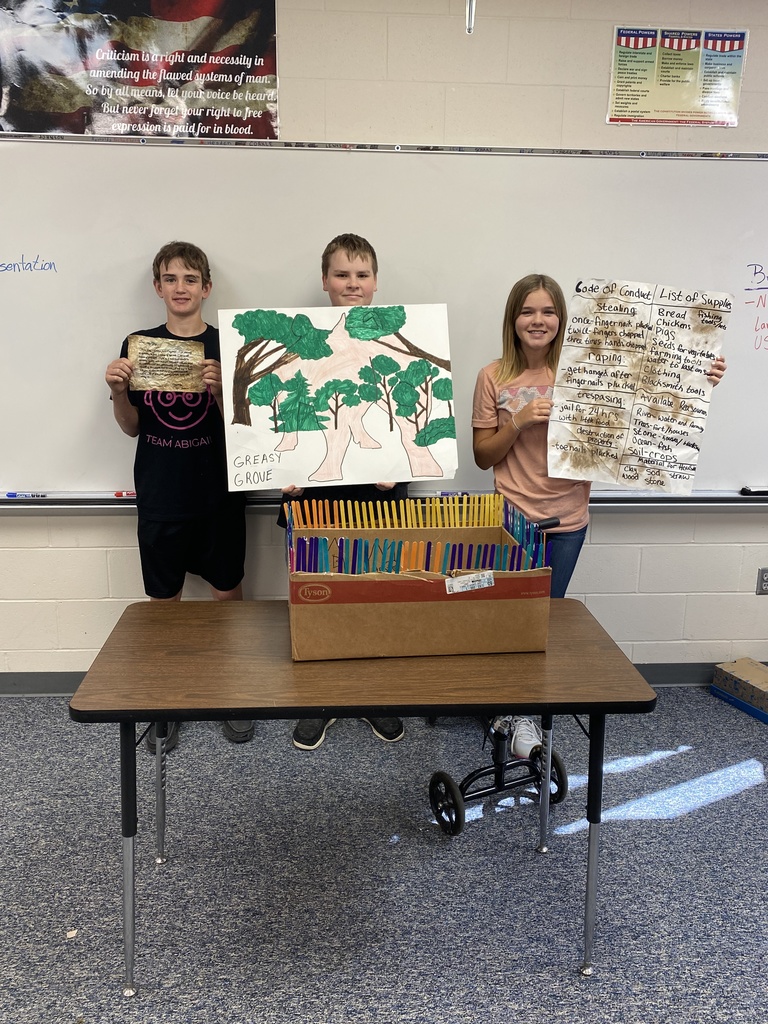 New A-Team Bracket for West Holt JH Tournament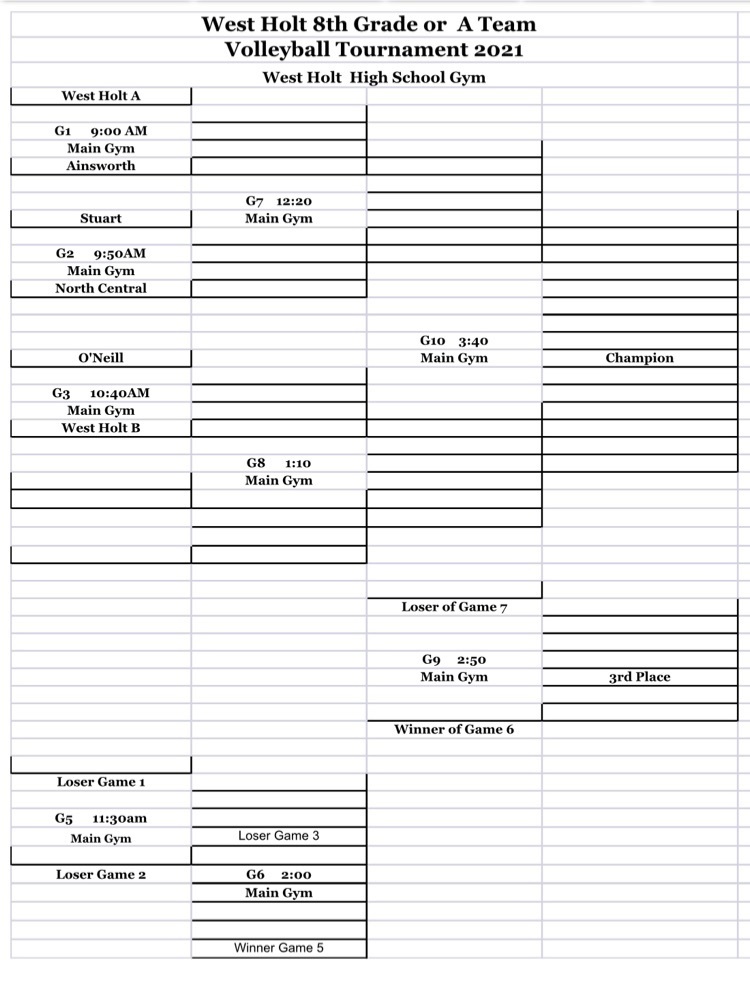 Hartington Volleyball Tournament - Saturday, Oct. 9th All the games for tomorrow's volleyball tourney are supposed to be live streamed through the NFHS Network. New Schedule: The morning games and slots are remaining the same as scheduled in a previous post. The afternoon will look like this: 12:30pm Wausa vs. Pool B Opponent (Place to be determined) 1:30pm North Central vs. Pool B Opponent (Place to be determined) 2:30pm Hartington-Newcastle vs. Pool B Opponent (Place to be determined
🎃Running Club Pumpkin Run🎃 🎃Monday, October 11th 3:30-4:30🎃 Kids that log 3 miles will earn a PUMPKIN to put on their necklace!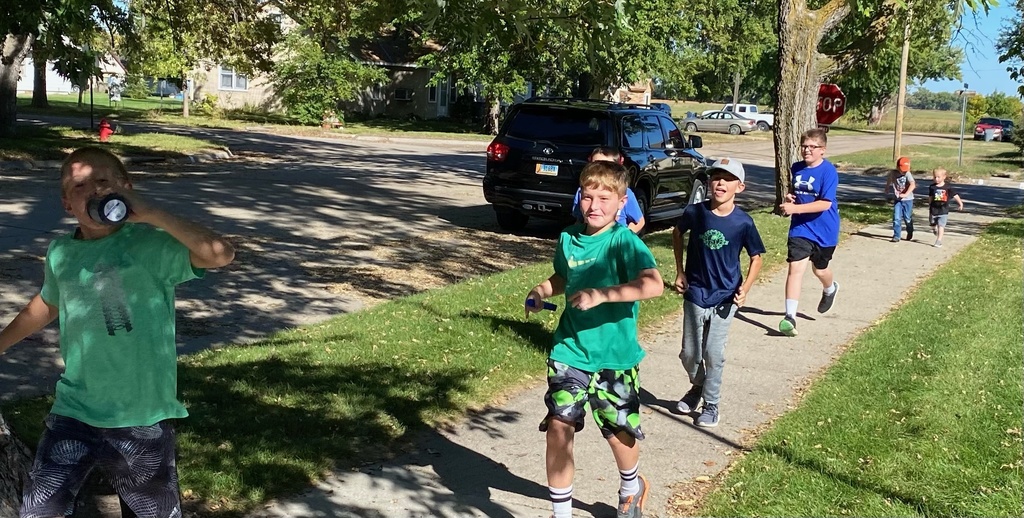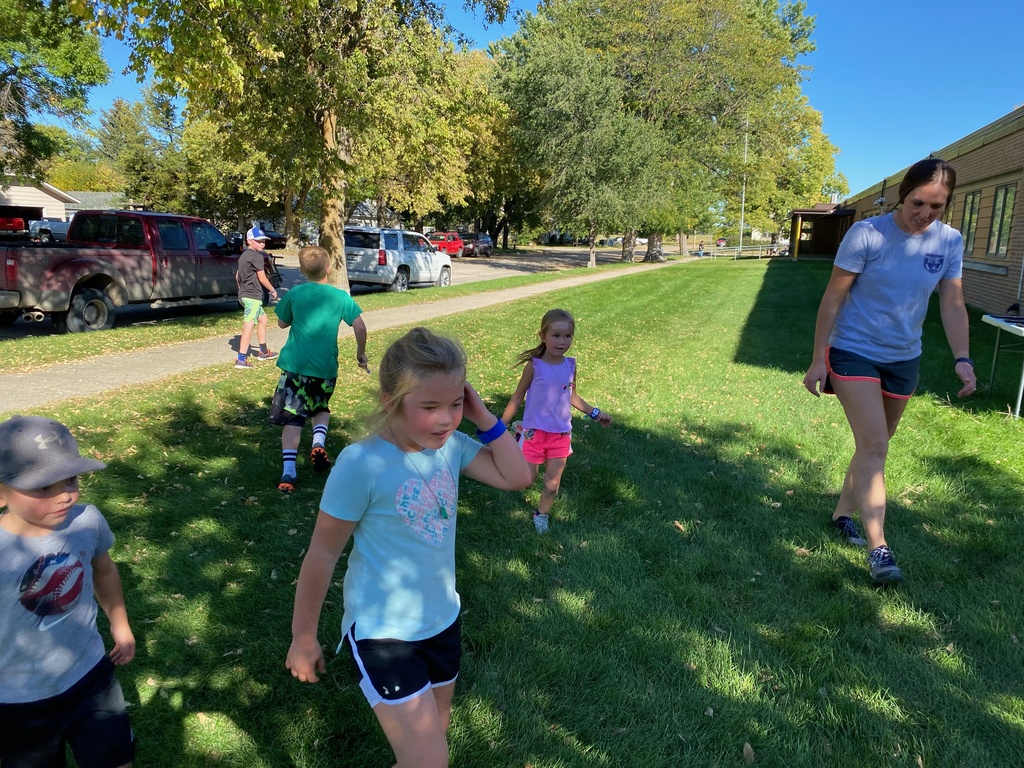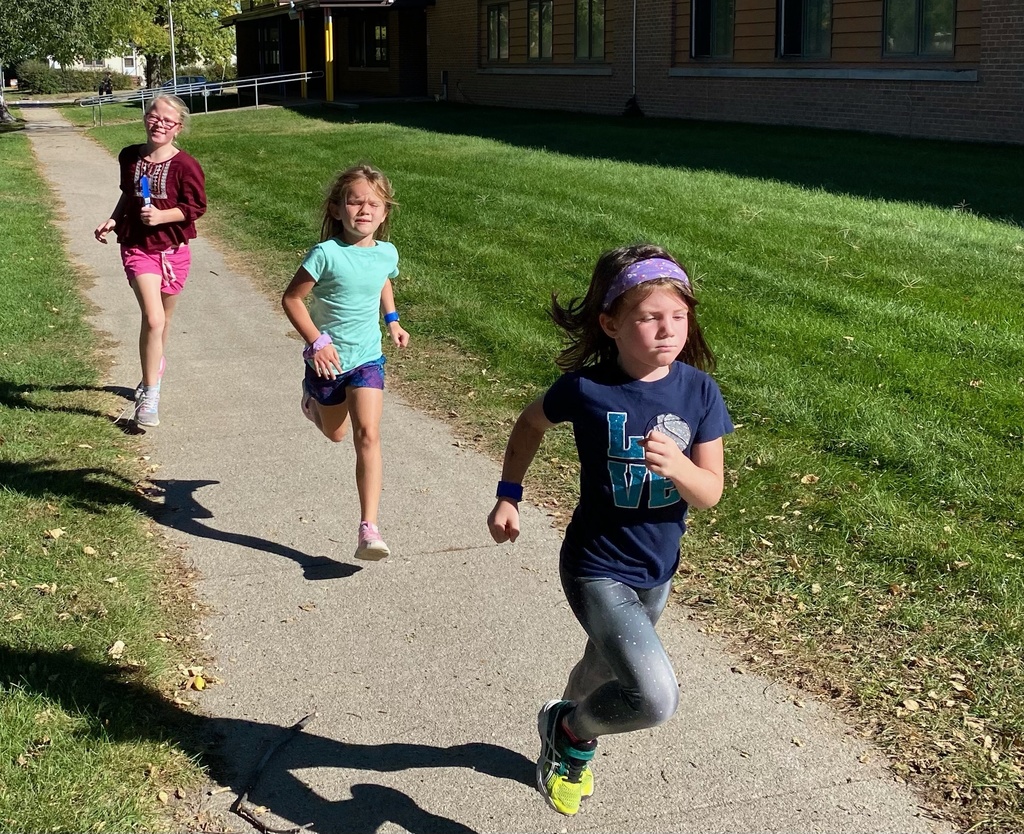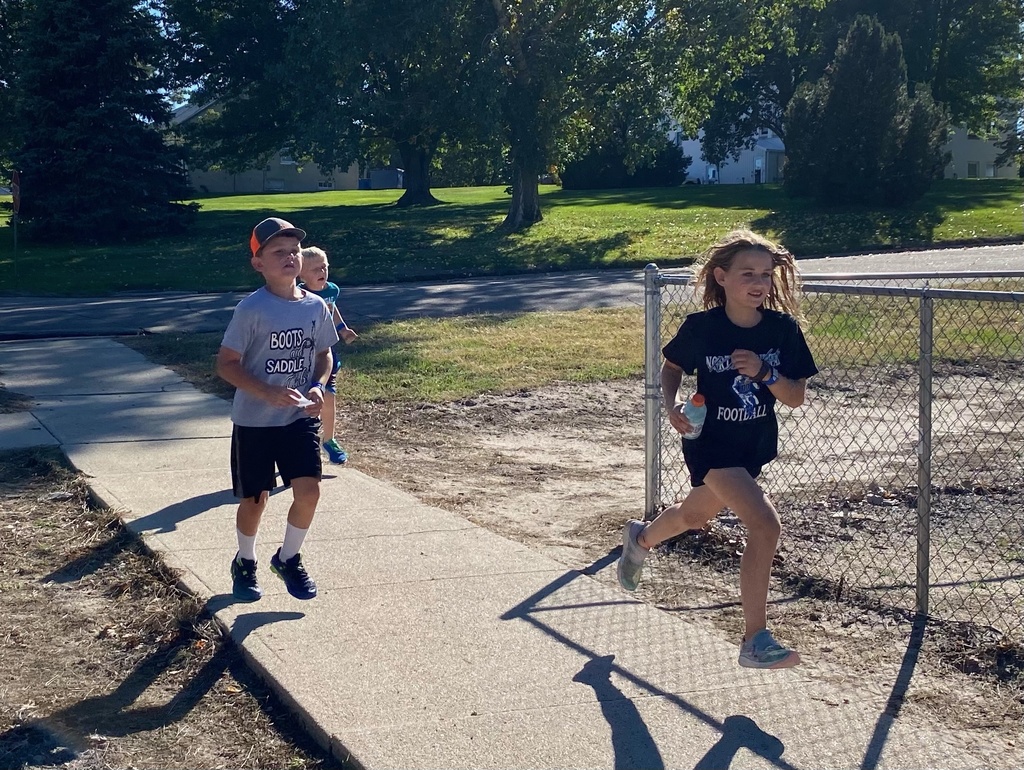 Good Luck to the Cross Country runners today at the Niobrara Valley Conference meet! This meet is being held at the Atkinson/Stuart Country Club. The first race will begin at 4:00PM with the other races to follow. Order of races: HS Girls, HS Boys, JH Girls, JH Boys
JH Volleyball @ St. Mary's on Monday, Oct. 11th Start Time: 6:00PM A-Team will play 1st and then there will be 2 sets of B-Team
NC Volleyball Triangular - PINK OUT Tonight - Thursday, Oct. 7th, 2021 Time: 5:00 p.m. Location: Keya Paha County Game 1: North Central vs. Niobrara-Verdigre Game 2: Niobrara-Verdigre vs. St. Mary's Game 3: St. Mary's vs. North Central Live Stream:
https://www.youtube.com/channel/UC-FyZTl3WO2og2bP6cSm77Q