The JV Football Game with Boyd County on Monday, Sept. 26th has been cancelled. We will now be starting the JH Boys Football game at 5:00pm.
North Central vs Lutheran High Football game will be at 7pm at the Veterans Memorial Park Friday, Sept. 23. They will not be live streaming the game.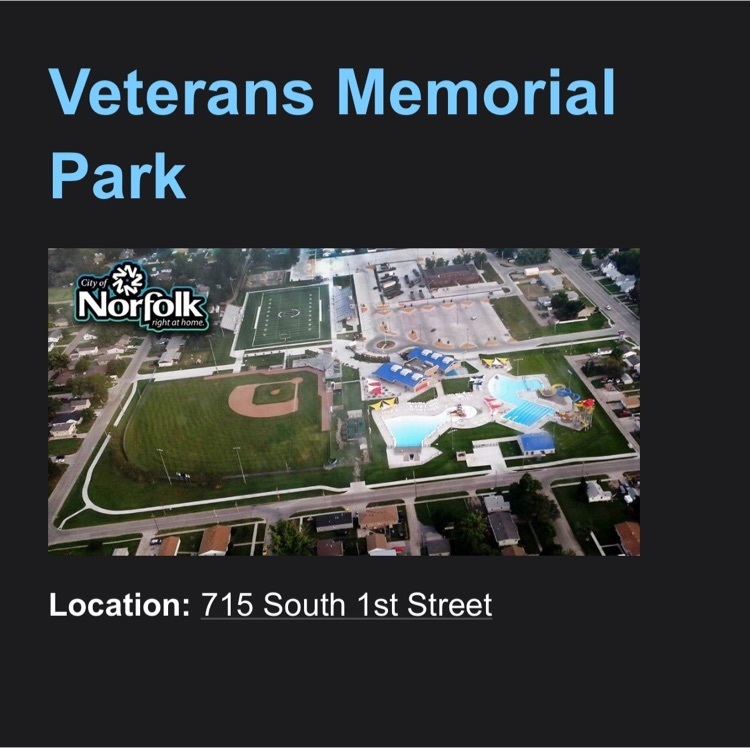 The Currency Believers & Achievers Local School Winners have been announced. Congrats to Brooklyn Buell, Allie Cosgrove and Gracie Swanson for being the Rock County Public School Winners. Stay tuned in the coming weeks for the announcement of the Top 48 selected Believers & Achievers. They available on the NSAA website at
https://nsaa-static.s3.amazonaws.com/awards/localschool.pdf
.
Reminder: Pink Out t-shirt order due tomorrow at 12 noon tomorrow, September 21st, if you have not paid for your shirts please do so by noon at the high school office.
The Keya Paha PTO will be having a Homecoming Pep Rally on Sunday, Sept. 25th @ 5:00PM the KPHS. In order to participate in their volleyball and football games, you will need to sign up and also turn in the permission slip signed by a parent.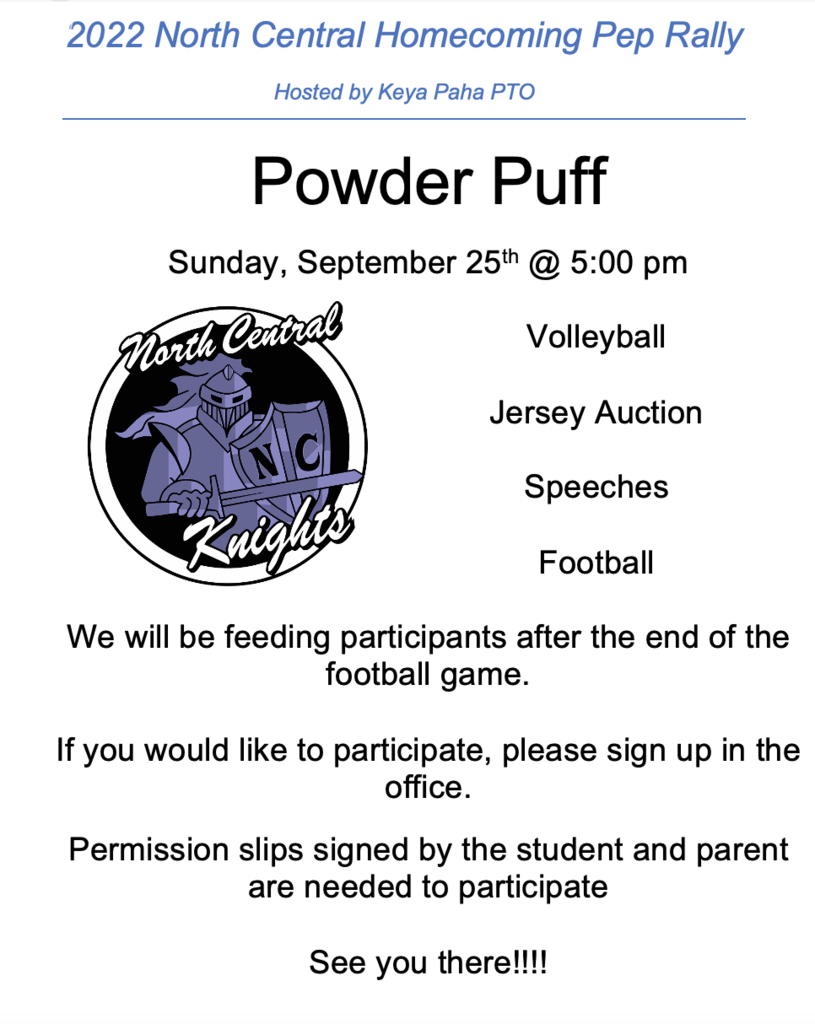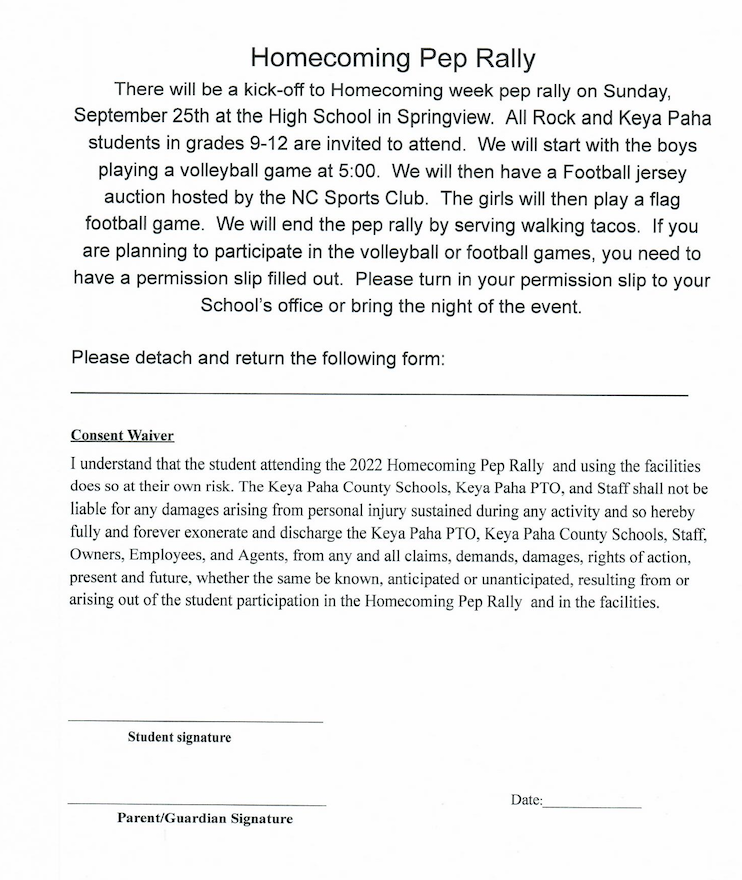 The Juniors and Seniors went to a college fair in Ainsworth.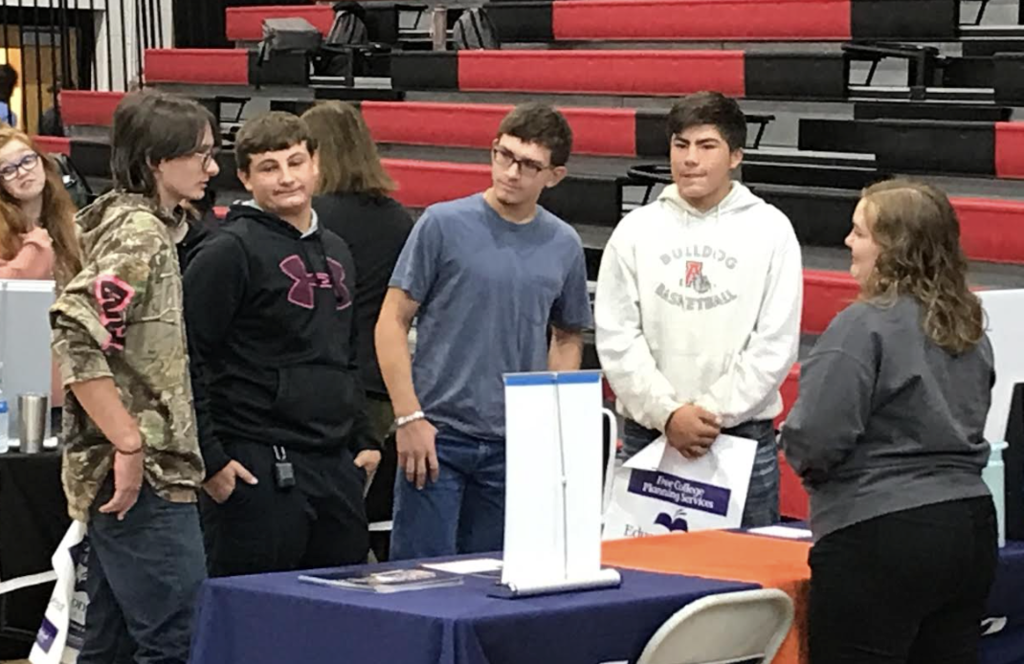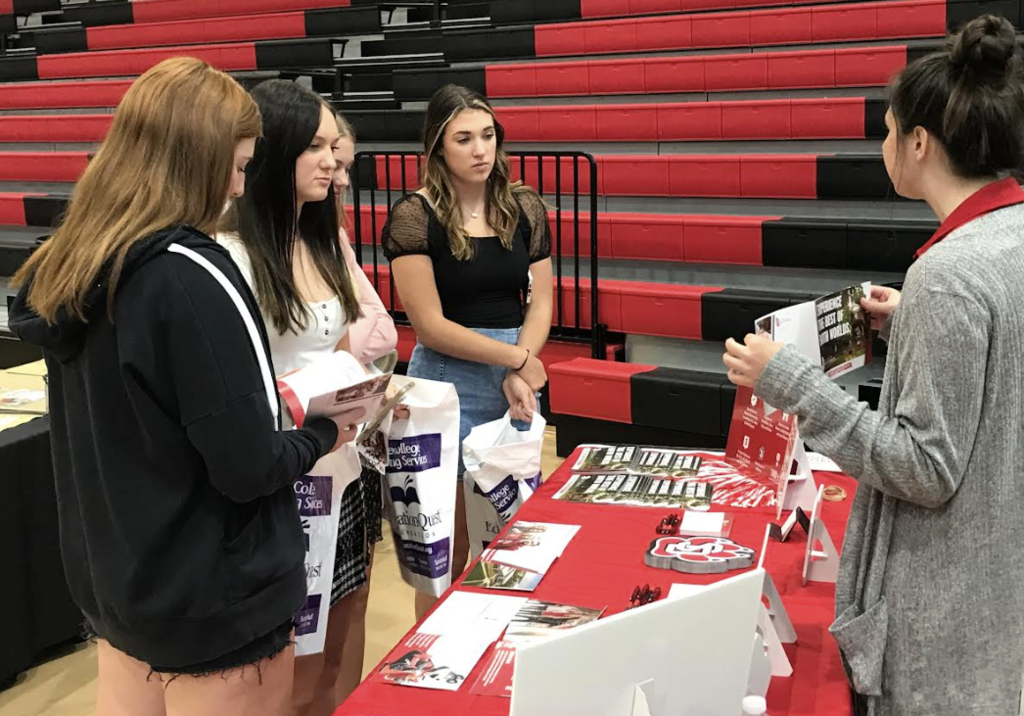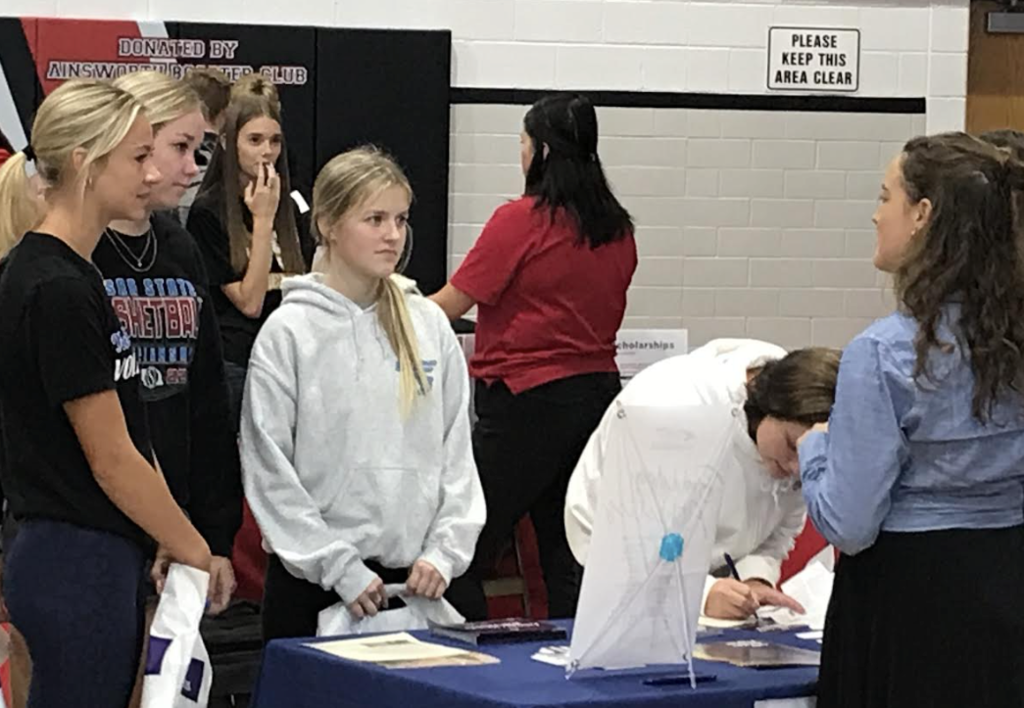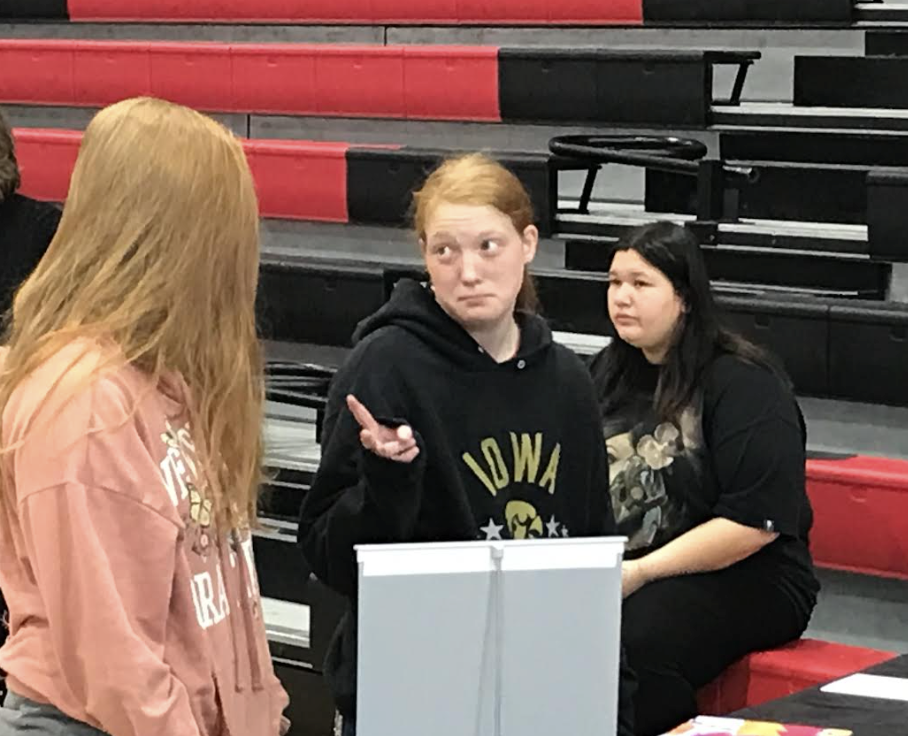 Juniors-Seniors: an Army rep. will be in the art room at 2:00 tomorrow (Tuesday). Let Mr. Dohrman know if you are interested.
HS Volleyball with CWC Thursday, Sept. 22nd at RC Due to a lack of numbers on their part, there will only be a Varsity match and it will start at 6:30pm. Live stream on RCPS YouTube page.
School photo packets will be coming home with your student, we need them returned whether you want photos or not by THURSDAY SEPTEMBER 29TH.
HS Volleyball @ Ansley Tournament - Saturday, Sept 24th ADMISSION: $5 for adults and students Stream in North Gym:
https://bit.ly/ALspartans
HS Volleyball Triangular @ Springview - Tuesday, September 20, 2022 - First match starts at 5:00 p.m. with all others to follow. Game 1: North Central vs.St. Mary's Game 2: St. Mary's vs Boyd Co Game 3: Boyd Co vs. North Central
Ainsworth Middle School Volleyball Information Saturday, Sept 17, 2022 Admission: Adults –$5.00 Students - $4.00 They will possibly stream the A-Team games at the high school on the YouTube Kennel Vision site.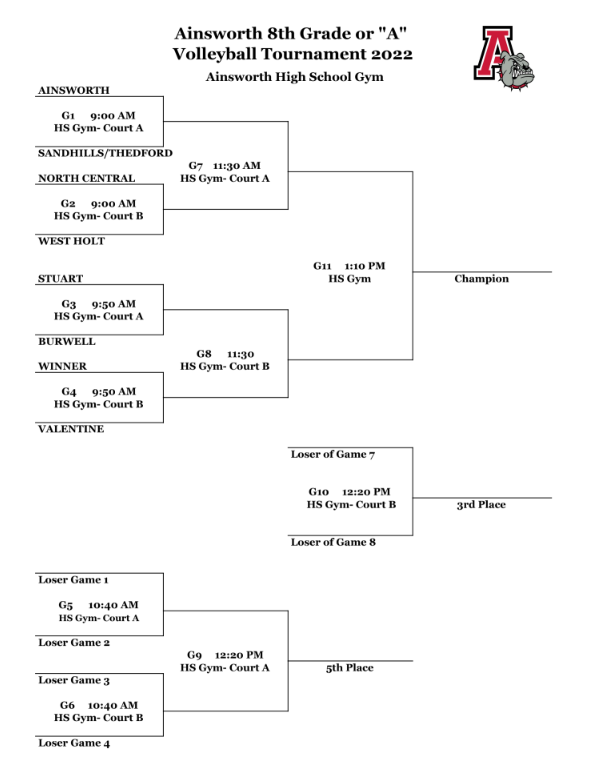 Announcing our 2022 - 2023 North Central Knights Homecoming candidates, from left to right Jackson Kaup, Mariah Ost, Carson Anderson, Brooklyn Buell, Raden Orton, McKenna Wietzki, Cameron Bussinger, Allie Cosgrove, Garrett May, and Tatelyn Smith.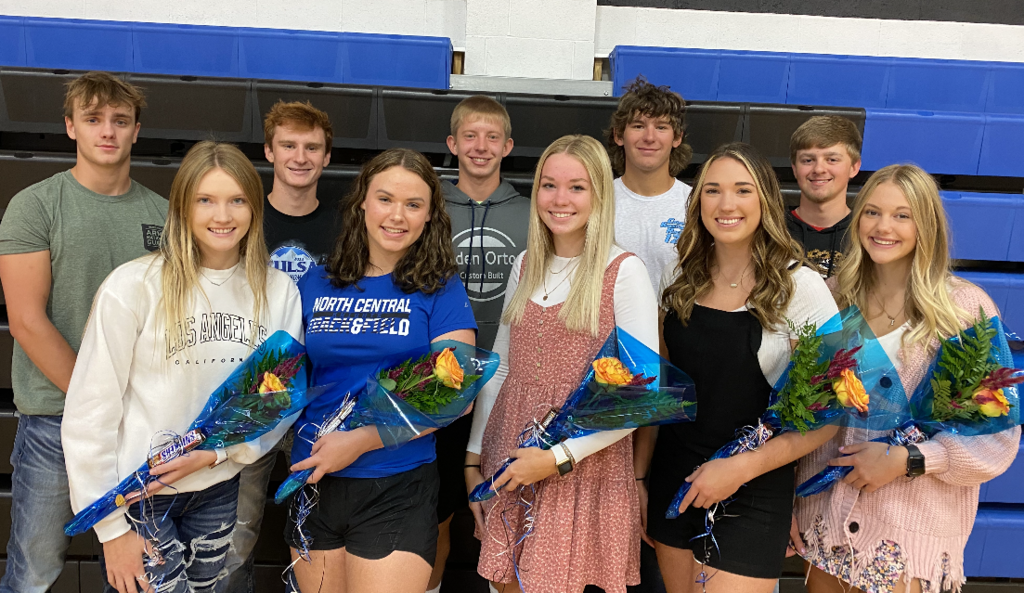 Summerland JV Tourney (Summerland, NC, BC, WH, Creighton, Crofton) Date / Time: September 17th, 2022 Auxiliary Gym Pool A Main Gym Pool B 10:00 Battle Creek vs West Holt 10:00 Summerland vs St. Mary's 11:00 Crofton vs Battle Creek 11:00 St. Mary's vs North Central 12:00 West Holt VS Crofton 12:00 North Central vs Summerland 1:00 3rd Place Pool A vs Pool B 1:00 2nd Place Pool A vs Pool B 2:00 1st Place Pool A vs Pool B Admission: Adults -$3, Students - $2 (Coaches, student managers, cheerleaders, and bus drivers will be admitted free.
The Springview Spitfires is our local Relay For Life team and we are planning our 7th annual "Pink Out" event for this fall. This is scheduled for Oct 4, 2022, in which the Knights will host a VB triangular in Springview vs Stuart and Ainsworth. This event has sure seemed to be well received by all the teams and the public. As with the prior years, we will provide a pink game ball which will be used that evening and then auctioned off. We will be selling tee-shirts to the teams, schools and the general public. Fall sports athletes and team members get a reduced price @ $15 versus $25 for the general public. You sign up and pay for a t-shirt at the RCHS office.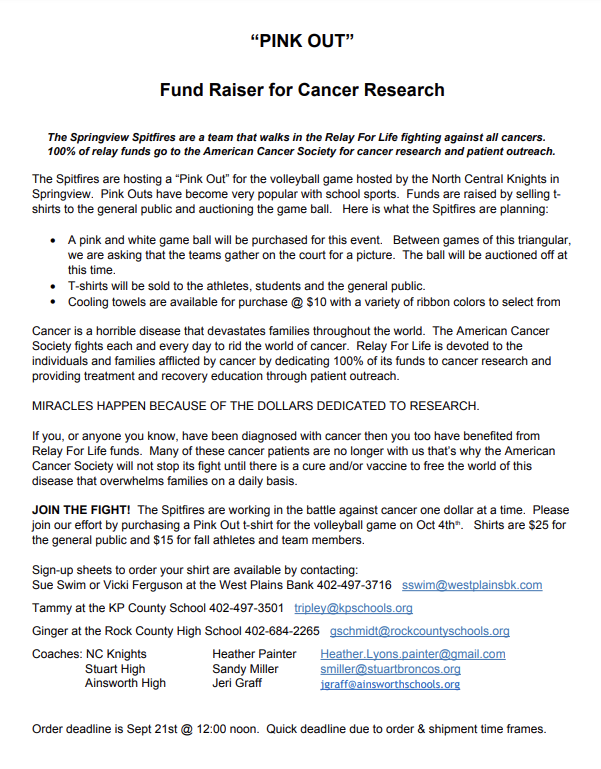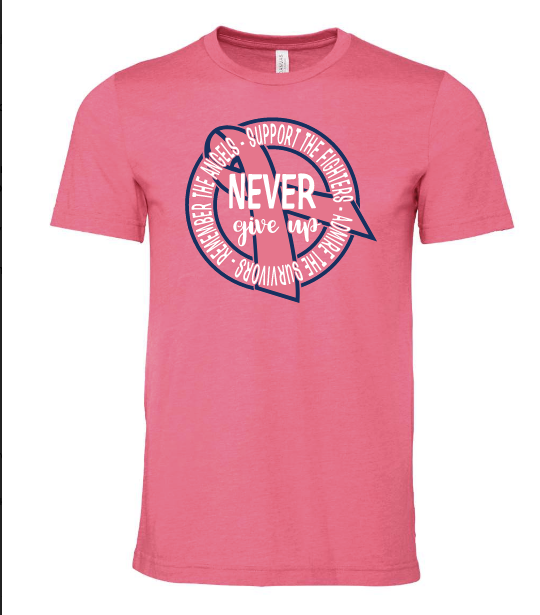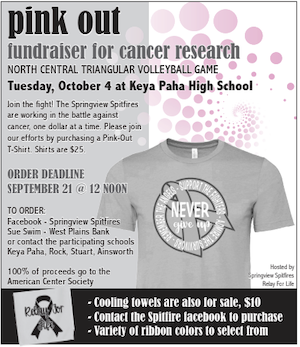 Juniors and Seniors will be attending an Educational Planning Program in Ainsworth on Tuesday, Sept. 20th. We will leave at 8:30 and be back at RCHS between 10:30 and 11:00. Get activity slips signed for 2nd and 3rd periods and return them to Mr. Dohrman.
If you missed the first one act meeting please make sure to stop in and visit with Mrs. Frerichs before the end of the week to get caught up!
Menu change, lunch main courses have changed for the following days: Tuesday, 9/27-Mexican Bake Thursday, 9/29 - Grilled Hot Dogs Friday 9/30 - Nachos